Hiiii! I'm heeeeeere! I really thought I'd get better with the posting in June, but I failed. I've got a bunch of reviews nearly done, so hopefully I can get some out this month. I swear.
What books did I get?
A Million Junes
by Emily Henry
Time and Time Again: A Collection
by Tamara Ireland Stone
Mask of Shadows
by Linsey Miller
What to Say Next
by Julie Buxbaum
The Best Kind of Magic
by Crystal Cestari
Lair of Dreams
by Libba Bray
The Knowing
by Sharon Cameron
Give me a high five--I only bought two books! (That's because I bought a lot of candles...) This is the kind of month-long haul I like, because I definitely read more books than I got! Improvement! I got
Mask of Shadows
,
What to Say Next
, and
The Best Kind of Magic
for review (also an improvement!), and
Lair of Dreams
and
The Knowing
from trades! I'm especially excited to have
The Knowing
, because that keeps my Sharon Cameron ARC collection up to date, and I'm super curious to see how she's continuing the story.
Egalleys for review: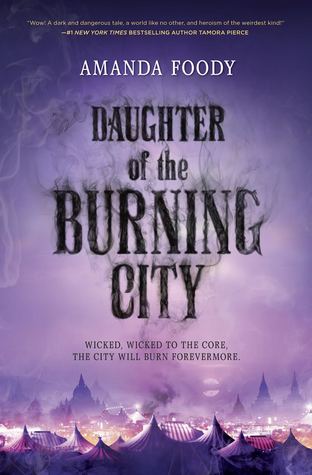 Just Another Viscount in Love
by Vivienne Lorret
Daughter of the Burning City
by Amanda Foody
A Daring Arrangement
by Joanna Shupe
Pacifica
by Kristen Simmons
What did I post?
What did I read?
What will I read?
I did such a bad job keeping to my TBR for last month (I read a grand total of two books from the fifteen I put on there), so I went with low expectations for myself. I
know
I'll get to
Crooked Kingdom
because I adored SoC so much, so there's that! At least a higher percentage than last month.
What am I doing?
Well, y'all know I was taking a summer class for grad school, and it seriously kicked my butt. It was a lot of reading entire books and then writing little essays on them. Then, in the course of about a week, I had three huge projects due. Each took me at least eight hours to complete, with a least one of them taking more like twelve. Needless to say, finishing was a relief.

Also, if you're familiar with the blog, it's looking a little different, no? I logged on the other day to get some posts written, only to find that all the images hosted with the person I bought my template from were over their usage, so none were showing up any more. So, I went ahead and got a new one! It looks pretty similar to what I had before, just a bit different. I'm still working out some kinks with it, but I think I'll ultimately be happy with it!
And I talked a lot about work last month. The cafe shifts are gone, because they hired several more people who are all trained up, so that's nice. However now, the company is mandating that we have "no task" hours every day, so times where we can't do anything but help customers. Problem is, we're short on hours, so we're behind on pretty much everything. It's one of those things where you just have to shrug your shoulders and get whatever you can done--which I am not good at. I'm handling it so far, but we'll see.

I'm still obsessed with bookish candles, though! I haven't gotten anymore, but I have a couple of orders on the way... I love them and I want them for everything!

Anyway, farewell! Cheers to a wonderful July!