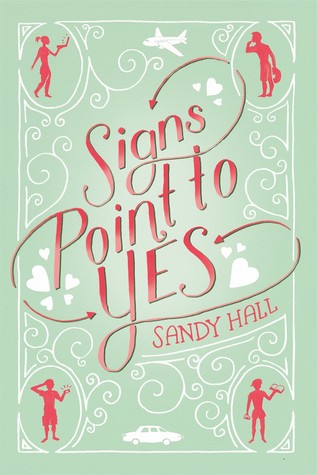 Release date:
October 20, 2015
Author info:
Website
|
Twitter
Publisher:
Swoon Reads
Pages:
288
Format:
ARC
Source:
Publisher provided for review
Buy the book:
Barnes & Noble
|
Amazon
|
The Book Depository
The author of A Little Something Different brings you the most adorkable romance ever.

Jane, a superstitious fangirl, takes an anonymous babysitting job to avoid an unpaid internship with her college-obsessed mom. The only problem? She's babysitting the siblings of her childhood friend and new crush, Teo.

Teo doesn't dislike Jane, but his best friend Ravi hates her, and is determined to keep them apart. So Teo's pretty sure his plans for a peaceful summer are shot. His only hope is that his intermittent search for his birth father will finally pan out and he'll find a new, less awkward home. Meanwhile, at Jane's house, her sister Margo wants to come out as bisexual, but she's terrified of how her parents will react.

In a summer filled with secrets and questions, even Jane's Magic 8 ball can't give them clear answers, but Signs Point to Yes.
Signs Point to Yes
is a hard one for me to review right now. Why? Because I read this when it came out in October and...have very little memory of it. Most of the time, I have a pretty good memory for books, how I felt about them, and have some talking points that I could remember, even months later. In this case, I remember that it's cute...and that's almost it.
I quite liked Sandy Hall's first book,
A Little Something Different
, so of course I wanted to read her followup, knowing it would at least benefit from an individual narrative voice and would have a sweet romance that I'd root for. That was the case, with Jane and her habit of consulting her Magic 8 ball, and her romance with Teo. However, while
A Little Something Different
was pretty strong and memorable, with it's many narrators,
Signs Point to Yes
was relatively milquetoast. It leaves the cute impression, but it won't stick with you for any time.
If you're in the mood for a quick read that you'll like,
Signs Point to Yes
won't disappoint, but it's also not going to leave you clamoring for more about Jane and Teo, either.
About the author:
Sandy Hall is a teen librarian from New Jersey where she was born and raised. She has a BA in Communication and a Master of Library and Information Science from Rutgers University. When she's not writing, or teen librarian-ing, she enjoys reading, slot machines, marathoning TV shows, and long scrolls through Tumblr. A LITTLE SOMETHING DIFFERENT is her first novel.