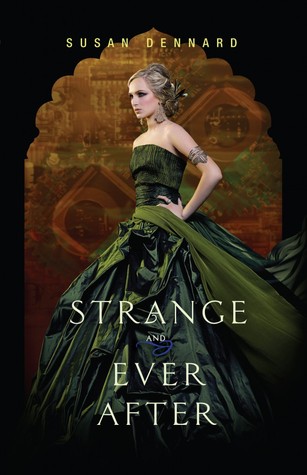 Release date:
July 22, 2014
Author info:
Website
|
Twitter
|
Facebook
Publisher:
HarperTeen
Pages:
400
Format:
Egalley
Source:
Publisher provided through Edelweiss
Buy the book:
Barnes & Noble
|
Amazon
|
The Book Depository
In the conclusion to the trilogy that Publishers Weekly called "a roaring—and addictive—gothic world," Eleanor Fitt must control her growing power, face her feelings for Daniel, and confront the evil necromancer Marcus...all before it's too late.

He took her brother, he took her mother, and now, Marcus has taken her good friend Jie. With more determination than ever to bring this sinister man to justice, Eleanor heads to the hot desert streets of nineteenth-century Egypt in hopes of ending this nightmare. But in addition to her increasingly tense relationships with Daniel, Joseph, and her demon, Oliver, Eleanor must also deal with her former friend, Allison, who has curiously entangled herself in Eleanor's mission.

With the rising dead chomping at her every move and Jie's life hanging in the balance, Eleanor is convinced that her black magic will see her through to the bitter end. But there will be a price. Though she and the Spirit Hunters have weathered every battle thus far, there will be consequences to suffer this time—the effects of which will be irreversible. And when it's over, only some will be able to live a strange and ever after.

Susan Dennard will leave readers breathless and forever changed in the concluding pages of this riveting ride.
I don't know what happened to me after I read
Something Strange and Deadly
, because I remember liking it a lot, but it never made it a priority to read
A Darkness Strange and Lovely
--until I got my hot little hands on a copy of
Strange and Ever After
, that is. Maybe I knew myself better than expected, because the moment I finished ADSaL, I
needed
to start SaEA, which is not a normal reaction for me. Normally, I'm happy to wait a few weeks or a month, even if the ending was fantastic or a cliffhanger and I have the book in my possession. Nope, not the case here. I actually read one book between the two, and found myself daydreaming about SaEA, rather than reading. It was a sickness, and it was only cured when I turned the final page of SaEA. I
adored
this book from cover to cover, and I haven't been so satisfied in finishing a book or series in a very long time.
At the same time,
Strange and Ever After
has a lot of ground to cover, and not all of it is rainbows and butterflies. Eleanor is still on the run from the Hell Hounds, and Marcus is still constantly one step ahead of the Spirit Hunters, not to mention that her magic is pushing her away from those she loves most. It's a story filled with necessary heartache, but one that also promises and delivers beautiful moments full of deep love. The relationships Eleanor has formed over the course of the series are tested and they can't win without loss. There are heartbreaking moments, but the story is really lovely and memorable.
There are lots of highlights, but the biggest is definitely Oliver. All through the second book he was a bit of a mystery, though a delight to read about, but here we see his true colors and he is marvelous. He's still got his signature wit and sharp tongue, but there's so much more to him as well. The growing relationship between him and Eleanor, while never romantic, often made me just as happy as the romantic interludes did. Oliver just has so much more depth and more hurt that one could ever expect, and Eleanor finally realizes it.
Honestly, I could ramble for days about each and everything that I enjoyed about this series and this installment in particular, but I'll save you all the trouble.
Strange and Ever After
is a wholly satisfying and emotional ending to an outstanding series. As I read, I found myself alternately cheering, swooning, grinning like a fool, clutching my heart, and downright ugly crying. Its plot never stops delivering exciting scenes and raising the stakes until the ultimate exciting conclusion. And while I may have been left an emotional wreck at the end, it was completely worth every bit of pain.
About the author:
Susan Dennard is a reader, writer, lover of animals, and eater of cookies. She used to be a marine biologist, but now she writes novels–and not novels about fish, but novels about kick-butt heroines and swoon-worthy rogues. She lives in the Midwestern US with her French husband and Irish setter, and you can learn more about her crazy thoughts and crippling cookie-addiction on her blog, Twitter, or Facebook. Her debut, Something Strange and Deadly, as well as the prequel, A Dawn Most Wicked, and the sequel, A Darkness Strange and Lovely, are now available from HarperTeen! The final installment in the series, Strange and Ever After, will release 7/22/14, and her new series will launch with Tor in fall 2015.