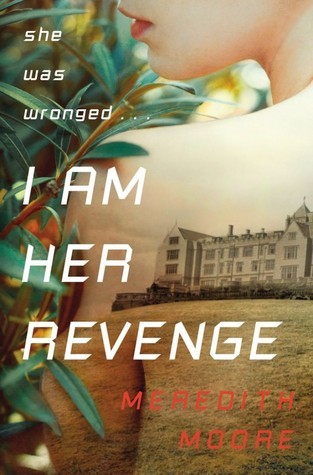 Title:
I Am Her Revenge
Author:
Meredith Moore
Release date:
April 7, 2015
She can be anyone you want her to be.
Vivian was raised with one purpose in life: to exact revenge on behalf of her mother. Manipulative and cruel, Mother has deprived Vivian not only of a childhood, but of an original identity. With an endless arsenal of enticing personalities at her disposal, Vivian is a veritable weapon of deception.

And she can destroy anyone.
When it's time to strike, she enrolls in a boarding school on the English moors, where she will zero in on her target: sweet and innocent Ben, the son of the man who broke Mother's heart twenty years ago.

Anyone… except for the woman who created her.
With every secret she uncovers, Vivian comes one step closer to learning who she really is. But the more she learns about herself, the more dangerous this cat and mouse game becomes. Because Mother will stop at nothing to make sure the truth dies with her.


My teaser, from pg. 13 in the ARC:
I zone out, and my eyelids grow heavy. I jab my pen into the palm of my hand every few minutes to stay awake until the bell finally rings and I can head to English literature.

Which is much more interesting. Because it's there that I first see him.
This book sounds beyond fantastic, so I'm thrilled to be reading it. I'm not far, but who can't love a good revenge story? :)
I'll be visiting around and visiting back, so leave me links to your teasers! :) Happy Tuesday!