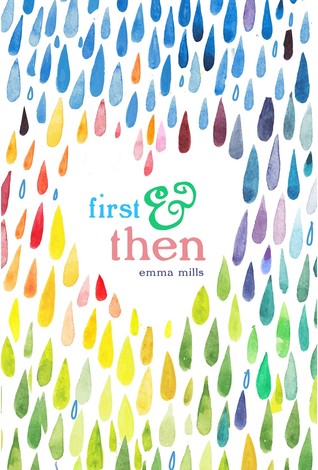 Title:
First & Then
Author:
Emma Mills
Release date:
October 13, 2015
First impressions can be deceiving . . .

Devon has life pretty much figured out: she's got her best friend Cas, her secret crush (also Cas), and her comfortable routine (mostly spent with Cas). New experiences: not welcome here. But as she enters her senior year, her parents take in her cousin Foster, an undersized weirdo who shows an unexpected talent for football, and star running back Ezra takes Foster under his wing. Devon can't figure out how she feels about Ezra. He's obviously stuck-up, but Foster adores him. Ezra has nothing to say to her, but he keeps seeking her out. And... Devon might actually like him. If only she can admit it to herself.

Funny, fresh, and layered, First and Then proves that change doesn't always tear things apart—sometimes, it brings them together.
I would also like to point out that the email I got about this from Macmillan yesterday included these words: "
Pride and Prejudice
meets
Friday Night Lights
in this contemporary novel about falling in love." !!!! I can't even handle that. Plus, how lovely is that cover? Count me excited.
So what are you guys waiting on this week? :)