Stacking the Shelves is a weekly meme hosted by Tynga's Reviews where we get to share the books we've bought, been gifted, or received for review!
How was everybody's week? Mine's been pretty darn good! Highlight of the week? I won the Oscar pool at work! (Tied, really, but it still counts as winning.) I got 15 out of 24 predictions right, and got a $20 B&N gift card for it. HAPPY DANCE. I already ordered hardcover copies of The Burning Sky and The Perilous Sea, because I need them, on which to spend my money. I love my B&N. :)
For review:
Public Enemies (Immortal Game #2)
by Ann Aguirre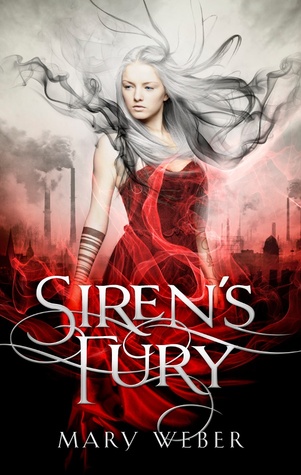 Siren's Fury (Storm Siren #2)
by Mary Weber
A recap of the week here on Paper Cuts:
Monday -
Review: The Perilous Sea (The Elemental Trilogy #2) by Sherry Thomas
Tuesday -
Teaser Tuesday: The Sin Eater's Daughter by Melinda Salisbury
Wednesday -
Waiting on Wednesday: Walk on Earth a Stranger by Rae Carson
Thursday -
Review: The Sin Eater's Daughter by Melinda Salisbury
Friday -
Review: The Winner's Crime (The Winner's Trilogy #2) by Marie Rutkoski
Books I read this week:
The Sin-Eater's Daughter
by Melinda Salisbury
The Start of Me and You
by Emery Lord
I'm currently reading:
Dead to Me
by Mary McCoy
So that's been my week! The Sin Eater's Daughter slowed me down a lot. I was not into it. So less reading this week. :( I'm off to a wedding this weekend, so this post was scheduled on Thursday and I won't be back in communication till sometime late Sunday, just fyi. :) Have a lovely Sunday and a fabulous week!