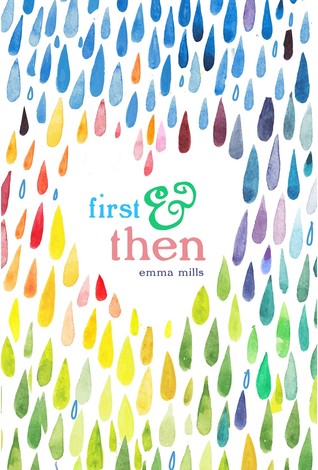 Release date:
October 13, 2015
Author info:
YouTube
|
Twitter
Publisher:
Henry Holt and Co.
Pages:
272
Format:
Egalley
Source:
Publisher provided for review through Netgalley
Buy the book:
Barnes & Noble
|
Amazon
|
The Book Depository
Devon Tennyson wouldn't change a thing. She's happy watching Friday night games from the bleachers, silently crushing on best friend Cas, and blissfully ignoring the future after high school. But the universe has other plans. It delivers Devon's cousin Foster, an unrepentant social outlier with a surprising talent for football, and the obnoxiously superior and maddeningly attractive star running back, Ezra, right where she doesn't want them first into her P.E. class and then into every other aspect of her life.

Pride and Prejudice meets Friday Night Lights in this contemporary novel about falling in love with the unexpected boy, with a new brother, and with yourself.
This book, y'all. It's so cute and enjoyable that I really couldn't put it down. I read it in one sitting and was more than pleased to do so. I definitely had high expectations--because who wouldn't with a tagline promising
Pride and Prejudice
meets
Friday Night Lights
?--and for me, it most certainly lived up.
Instead of being a P&P retelling, it's more inspired by it--with definite mentions of Austen's other novels. Which I loved, of course. I'm going to generally like anyone who loves Jane Austen. At the same time, Devon, at first, is a little bit insufferable. True to the Austen inspiration, she judges a lot of people before she ever really knows them. Her treatment of her cousin just stinks. Foster is too adorable not to like, quite honestly. Luckily, though, she's got some serious growth, and some of the moments between her and Foster are really very wonderful.
There are some aspects I think anyone would be left questioning, though. I mean, several characters play important parts of the story, but they kind of drift in and out, rather than being a real presence, and they're not given any kind of resolution--just Devon's suppositions about them, which don't even serve as real closure.
Soo, despite those problems I had, it's pretty obvious the cuteness, romance, and Jane Austen aspects, won me over. If you're looking for a quick, light read,
First & Then
is certainly a book for you.
About the author:
Emma Mills is a debut author better known to her subscribers as vlogger Elmify. She is also co-creator and co-host of the "life skills" channel How to Adult.