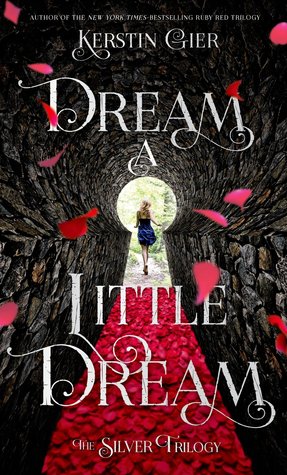 Title:
Dream a Little Dream
Author:
Kerstin Gier
Release date:
April 14, 2015
Mysterious doors with lizard-head knobs. Talking stone statues. A crazy girl with a hatchet. Yep, Liv's dreams have been pretty weird lately. Especially this one where she's in a graveyard at night, watching four boys perform dark magic rituals.

The really weird thing is that Liv recognizes the boys in her dream. They're classmates from her new school in London, the school where's she's starting over because her mom has moved them to a new country (again). But they seem to know things about her in real life that they couldn't possibly know, which is mystifying. Then again, Liv could never resist a good mystery. . .




My teaser, from pg. 136 in the ARC:
...I was able to add another point to the scientific evaluation of my dreams on record: Fifth, I was obviously able to dream of things that I couldn't possibly know.
I'm really enjoying this so far! I loved Kerstin Gier's Ruby Red books, so it's no surprise, really. Her narrative voices are really entertaining and fresh, and simply a lot of fun to read.
Oh, and I'm so glad for this cover redesign. The cover of my ARC is too fluffy and silly looking, which does very little to sell the book to me. This new cover, however, is pretty. Same font (which was the one thing I liked about the first), but a completely different color scheme, no bubbles or butterflies (which make sense as I read the book, but look silly on the cover), and just a hint of darkness. Much better!
I'll be visiting around and visiting back, so leave me links to your teasers! :) Happy Tuesday!