It's time for some more mini reviews! I haven't done any in a while, and I had a few books I'd read but never reviewed. So, here we are! As before, the links on the book's titles lead to Goodreads, where you can find the synopsis and any other information you could want about these books.
Title:
If I Stay
and
Where She Went
Author:
Gayle Forman
Release date:
April 6, 2010 and April 5, 2011
Source:
Purchased
Buy If I Stay:
Barnes & Noble
|
Amazon
|
The Book Depository
Buy Where She Went:
Barnes & Noble
|
Amazon
|
The Book Depository
I'll fully admit I read
If I Stay
because I saw the movie trailer and was completely sold. It was one of those books I knew of but had never had the deep desire to pick up, for whatever reason. The trailer, though, convinced me otherwise. I read
Where She Went
because Mia and Adam's story was just something I couldn't leave alone.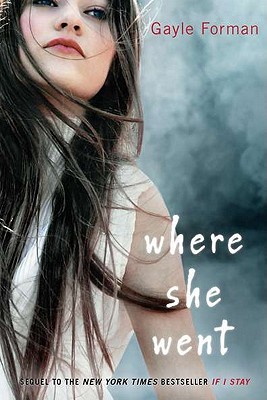 Both stories are emotionally powerful, but in different ways. In
If I Stay
, I was so affected by the idea that Mia's life was made completely different because of one small moment in that life. One moment she had a full life, with loving parents, a sweet little brother, and a boyfriend who adored her. The next, all of that fell apart. And when you
know
everything is going to chance for the worst, why would you come back? Why subject yourself to that pain, when you could let it all go? It's the worst kind of decision to make, and seeing Mia make it was heartbreaking.
In
Where She Went
, we're dealing with Adam's lasting heartbreak and devastation at Mia's severing their ties, even as he's achieving remarkable success with his music. When they see each other after years apart, Adam goes through a whole spectrum of emotions, and his journey in one night is remarkable but fully tears at your soul at times. And of the two, I found
Where She Went
to be more emotionally gripping, because Adam's pain is so raw, often bitter and angry, and so carefully hidden behind a typical troubled rock star appearance.
Both books are absolutely worth your time, and I truly believe
If I Stay
is going to be an excellent movie (which I fully expect to cry during, a lot), but
Where She Went
is the better of the two books, a less traditionally sad story to work with yet somehow becoming more emotionally impactful nonetheless.
If I Stay:
Where She Went: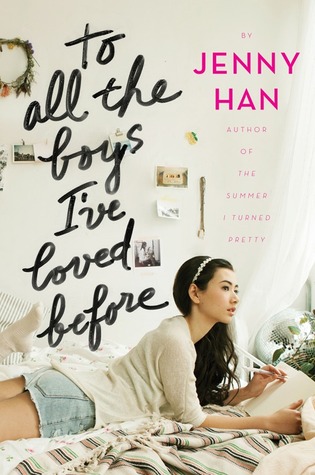 Title:
To All the Boys I've Loved Before
Author:
Jenny Han
Release date:
April 15, 2014
Source:
Won
Buy the book:
Barnes & Noble
|
Amazon
|
The Book Depository
I seriously loved
To All the Boys I've Loved Before
! It's a lovely, catchy concept: Lara Jean writes letters to each boy she's loved when she's ready to be over them, but when those letters are sent to the boys, what Lara Jean thinks she knows about love is about to be completely rewritten.
What's not to enjoy here, too? It's got a great cast of characters, my favorites being Peter and Lara's little sister, Kitty. There are swoon-worthy moments, moments of utter (and yet enjoyable for you, the reader) confusion, and just downright sweet moments. And it's got great family dynamics, something that's missing from so much YA but that only enriches Lara Jean's life and voice.
I read this one in one sitting and was so upset when I turned the final page, not because I disliked the book (NOT AT ALL) but because I was forced to wait for another year for the conclusion to a story I'd fallen in love with, to see characters I'd fallen in love with get their happy ending, and I was going to be deprived of the story for so long; I hadn't known to stretch it out.
If you like fun, sweet, and completely charming books that will leave you completely satisfied yet dying for more, Lara Jean's story is the one for you.