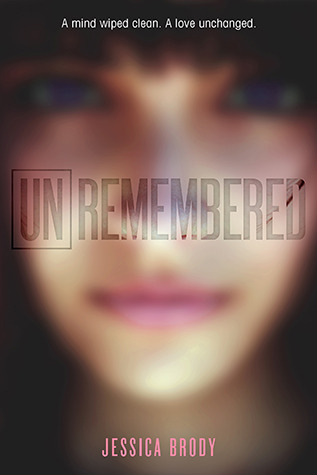 Release date:
March 5, 2013
Author info:
Website
|
Twitter
|
Facebook
Publisher:
Square Fish
Pages:
352
Format:
Paperback
Source:
Publisher provided for review
Buy the book:
Barnes & Noble
|
Amazon
|
The Book Depository
When Freedom Airlines flight 121 went down over the Pacific Ocean, no one ever expected to find survivors. Which is why the sixteen-year-old girl discovered floating among the wreckage—alive—is making headlines across the globe. Even more strange is that her body is miraculously unharmed and she has no memories of boarding the plane. She has no memories of her life before the crash. She has no memories period. No one knows how she survived. No one knows why she wasn't on the passenger manifest. And no one can explain why her DNA and fingerprints can't be found in a single database in the world.

Crippled by a world she doesn't know, plagued by abilities she doesn't understand, and haunted by a looming threat she can't remember, Seraphina struggles to piece together her forgotten past and discover who she really is. But with every clue only comes more questions. And she's running out of time to answer them. Her only hope is a strangely alluring boy who claims to know her from before the crash. Who claims they were in love. But can she really trust him? And will he be able to protect her from the people who have been making her forget?

From popular young adult author Jessica Brody comes a compelling and suspenseful new sci-fi series. The Unremembered Trilogy is set in a world where science knows no boundaries, memories are manipulated, and true love can never be forgotten.
Unremembered
is one of those books that I didn't have a lot of expectations for coming in. I didn't have a deep grasp on the concept, and I hadn't read many reviews. I knew I liked the sound of it, though. What's funny, however, is the fact that what I liked best about the novel is what came completely from left field and the ideas explored, but what I didn't like was what sold me in the beginning. My reading experience was good, because the writing was largely well suited to the book and the pacing kept me hooked the whole time, but I definitely could have liked it more.
What got me most excited while reading
Unremembered
was that bomb drop of a twist. I went from being intrigued by Seraphina's background to being highly involved, wanting to know each and every thing about it. It also added more depth to the "giant corporation is evil" idea that was being set up and differentiated the book from others that deal with similar premises. Like I said, I wanted to read this one because of the memory loss etc, but, by the end, I was much more interested in what had developed.
The other things I enjoyed were the explorations of the ideas that who we are is not completely dictated by our experiences--that, one some level, we are who we are no matter what--and that some memories and feelings are such a part of us that they can't be fully erased. Seraphina shows both of these ideas in the novel; she has a will that rears its head at certain moments, against even her better judgement, and that points her in the direction. She also has this bodily reaction to Zen, which is not necessarily romantic, but a warmth and calmness. It's a nice embodiment of that idea that even if we don't consciously have the memory, our bodies have a memory of their own.
But, the romance--which I had so loved the sound of--also proved to be problematic to me. It's not that it's instalove, but it was hard for me to be engaged with the romance--and for a couple of reasons. Yes, Zen goes through quite a lot to find and help Seraphina, which is admirable and romantic, and they were in love before Sera lost all of her memories, but there's no real time romantic development. Really, the two spend very little time together in the timeline of the book. Without the time to see a connection, a development or solidity in their relationship, I just couldn't get behind it. Also, Zen's basically the one guy her age she's known. Ever. In her life. Who's to say their romance is really the stuff of legend, the Romeo and Juliet it's sold to be? Also also, the guy doesn't tell her a lot. I mean, saying "I know you, and you won't believe it till you see it, so I'll just wait and show you" while you keep someone in the dark and take them to a secluded place might be good on
your
paper, but I know I'd personally not be good with that. At all.
With all of that considered, I still enjoyed reading the book. O
nce I got into it, I read the rest in an afternoon, stopping for a few minutes to do something else (and watch Game of Thrones, obviously), but I always came back. The writing offers an immediacy and feels right for someone who has no recollection of herself whatsoever coming to know who she was, and it progresses accordingly. And, the ending offers some degree of closure while leaving you quite ready for a sequel--which I know I'll be reading. Unremembered certainly isn't perfect, but it's an enjoyable read all the same.

About the author:
Jessica Brody knew from a young age that she wanted to be a writer. She started self "publishing" her own books when she was seven years old, binding the pages together with cardboard, wallpaper samples and electrical tape.

In four short years, Jessica sold nine novels (two adult novels to St. Martin's Press and seven young adult novels to Farrar, Straus, Giroux.) 52 Reasons to Hate My Father released in July 2012, Unremembered, the first book in a new teen sci-fi/suspense trilogy, released in March 2012, and its anticipated sequel, Unforgotten, released in February of 2014. Unremembered was recently optioned for film by the producers of The Vampire Academy, Zero Dark Thirty, Life of Pi and Slumdog Millionaire. (Read the full story here!)

Jessica's books are published and translated in over twenty foreign countries. She now works full time as a writer and producer. She currently splits her time between Los Angeles and Colorado.