Stacking the Shelves is a weekly meme hosted by Tynga's Reviews where we get to share the books we've bought, been gifted, or received for review!
How was everybody's week? Mine's been really good! It's been my last week of freedom, so we tried to get as much fun in as possible, doing lots of shopping and lunching out. My mom and I went to New Orleans on Friday--mostly to eat. :) I'm going to the movies this afternoon to see X-Men before I'm locked back in study mode--and I don't have parents to buy my movie tickets.
For review:
The Murder Complex
by Lindsay Cummings
Midnight Thief
by Livia Blackburne
Meridian (Arclight #2)
by Josin L. McQuein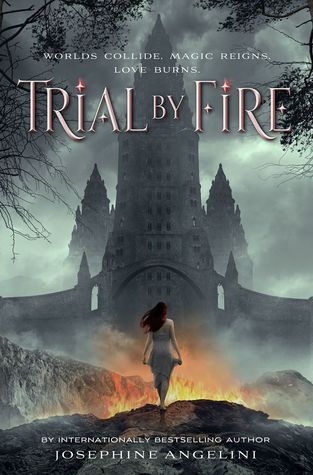 Trial by Fire
by Josephine Angelini
A big, big thanks to Greenwillow, Disney Hyperion, Feiwel and Friends, and Netgalley for these! :)
A recap of the week here on Paper Cuts:
Monday -
Review: Unremembered by Jessica Brody
Tuesday -
Teaser Tuesday: The Girl With the Windup Heart (Steampunk Chronicles #4) by Kady Cross
Wednesday -
Waiting on Wednesday: A Thousand Pieces of You by Claudia Gray
Thursday -
Let's Talk About... Do You DNF?
Friday -
Review: Then and Always by Dani Atkins
Books I read this week:
Unremembered
by Jessica Brody
Then and Always
by Dani Atkins
Sleep No More
by Aprilynne Pike
To All the Boys I've Loved Before
by Jenny Han
I'm currently reading:
The Murder Complex
by Lindsay Cummings
So that's been my week! A much less impressive haul than last week, eh? But that's so okay. Honestly, my shelves at home might have reached full capacity, so the piles on the floor are going to be growing all summer, I'm sure. I love it! :) Have a lovely Sunday and a fabulous week!