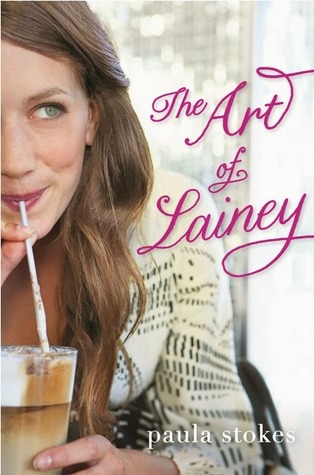 Release date:
May 20, 2014
Author info:
Website
|
Twitter
|
Facebook
Publisher:
HarperTeen
Pages:
384
Format:
Egalley
Source:
Publisher provided through Edelweiss
Buy the book:
Barnes & Noble
|
Amazon
|
The Book Depository
Soccer star Lainey Mitchell is gearing up to spend an epic summer with her amazing boyfriend, Jason, when he suddenly breaks up with her—no reasons, no warning, and in public no less! Lainey is more than crushed, but with help from her friend Bianca, she resolves to do whatever it takes to get Jason back.

And that's when the girls stumble across a copy of The Art of War. With just one glance, they're sure they can use the book to lure Jason back into Lainey's arms. So Lainey channels her inner warlord, recruiting spies to gather intel and persuading her coworker Micah to pose as her new boyfriend to make Jason jealous. After a few "dates", it looks like her plan is going to work! But now her relationship with Micah is starting to feel like more than just a game.

What's a girl to do when what she wants is totally different from what she needs? How do you figure out the person you're meant to be with, if you're still figuring out the person you're meant to be?
The idea of someone using
The Art of War
to get something they want--let alone a boyfriend/girlfriend--is not new, but that doesn't take away from the fun of
The Art of Lainey
in the least. While it's sold simply as a novel about Lainey getting her boyfriend back, Lainey's journey is one of self-discovery, coming to realize the value of who she is without others' influence and valuing that person--though it doesn't hurt that the romance is
adorable
.
When Lainey's longtime boyfriend Jason publicly breaks up with her, she is sent into a kind of tailspin. She doesn't know who she is without the relationship. She doesn't know how she stands with others without him by her side. Even as we see that her relationship with Jason wasn't the best for her, Lainey is not taking the break up sitting down, which was the first thing I loved about her. Not only does she not accept that he has dumped her, but Lainey sits down and formulates a plan to fix what she sees as being wrong. Maybe not the best thing in the world, but admirable nonetheless.
But, it's this plan to get Jason back and her being separated from those who seek to influence her that make Lainey realize just how little she knows herself. Only when she recruits Micah, a childhood friend who she had grown apart from and who works in the kitchen of her family's coffee shop, and they begin fake "dating" does Lainey come to know how much she likes the parts of herself that have been repressed by her bid for popularity, her relationships with Jason, and her friendship is Kendall, his sister.
And oh, the romance is completely adorable here. The path is obvious from the beginning, but the journey there is very much worth it. Micah and Lainey have a great rapport, with a kind of foundation from their friendship when they were younger than is quickly caught up. They're very different, both with the idea that the other is so far from their type that they couldn't like each other. But, they also prove to one another the value in someone different from themselves and in learning about others' likes. What is on the surface doesn't dictate who a person is.
One can't forget to mention Bianca, Lainey's best friend. Their relationship is pretty much perfect. They're supportive of one another's hopes and dreams, there when the other needs to talk, and wholly emotionally natural. It's so sweet when you realize how much Lainey has changed in the past couple of years, which Bianca has obviously seen happen before her eyes, and how much her priorities likely changed with Kendall's influence, yet Bianca remained steadfastly there.
If you're looking for an enjoyable contemporary romance that also is able to tackle heavier ideas while staying light and fun,
The Art of Lainey
is your book.
About the author:
Paula Stokes is half writer, half RN, and totally thrilled to be part of the world of YA literature. She started out writing historical fiction under a pen name and is now branching out into other YA genres.

When she's not working (rare), she's kayaking, hiking, reading, or seeking out new adventures in faraway lands. She's petted tigers, snuggled snakes, snorkeled with stingrays, and once enjoyed the suction-cuppy feel of a baby elephant's trunk as it ate peanuts from her palm. Her future goals include diving with Great White sharks, learning Krav Maga, and writing a whole slew of novels, not necessarily in that order.