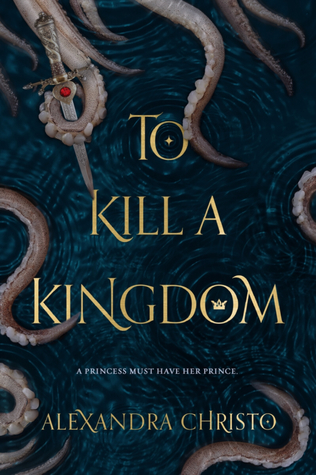 Release date:
March 6, 2018
Author info:
Website
|
Twitter
|
Facebook
Publisher:
Feiwel & Friends
Pages:
342
Format:
ARC
Source:
Publisher provided for review
Buy the book:
Barnes & Noble
|
Amazon
|
The Book Depository
Princess Lira is siren royalty and the most lethal of them all. With the hearts of seventeen princes in her collection, she is revered across the sea. Until a twist of fate forces her to kill one of her own. To punish her daughter, the Sea Queen transforms Lira into the one thing they loathe most—a human. Robbed of her song, Lira has until the winter solstice to deliver Prince Elian's heart to the Sea Queen or remain a human forever.

The ocean is the only place Prince Elian calls home, even though he is heir to the most powerful kingdom in the world. Hunting sirens is more than an unsavory hobby—it's his calling. When he rescues a drowning woman in the ocean, she's more than what she appears. She promises to help him find the key to destroying all of sirenkind for good—But can he trust her? And just how many deals will Elian have to barter to eliminate mankind's greatest enemy?
Lira collects human prince's hearts, one for every year--until the day she prematurely takes a heart against her brutal sea queen mother's blessing. When she is transformed into a human, her mother gives her until Winter Solstice to bring the famed siren hunter Prince Elian's heart back or be fated to remain human. This all sounds great, right?
However, once we hit this point, my interest started to flag. Because, unbelievably, Lira pops up in the right place to land herself on Elian's ship and into a tentative place with him and his crew. She barters herself into their trust with promises that she can help him eliminate the plague of sirens to humans, despite every tell-tale sign that she is one (ability to speak their language and eerie knowledge of them seem like clues). Elian, portrayed as the infallible captain of his crew--always two steps ahead of them, and not letting them in on the secrets, despite established loyalty--falls to Lira's spell easily, forming a tentative alliance and later, of course, a romance. It's just all what we've come to expect, and there was little in the storyline that excited or surprised me.
I did enjoy Lira's growing appreciation for humanity and simmering anger at her mother converging, as it created a much more interesting inner turmoil, rather than the kind of boring outward parts. I'm glad Elian's crew felt such loyalty to him and at least they were smart enough to be suspicious of Lira!
For me,
To Kill a Kingdom
was a promisingly bloody idea and package that failed to enthrall. I know this is one that's gone around with raves, but unfortunately, it didn't hold my interest. (It is a seriously beautiful physical book, though--look at the endpapers, if you can!)
About the author:
Alexandra Christo decided to write books when she was four and her teacher told her she couldn't be a fairy. She has a BA in Creative Writing and works as a copywriter in London, both of which make her sound more grown up than she feels. When she's not busy making up stories, she can be found buying far too many cushions and organizing food crawls all over the city.