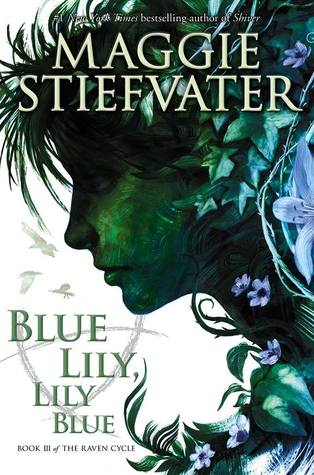 Title:
Blue Lily, Lily Blue (The Raven Cycle #3)
Author:
Maggie Stiefvater
Release date:
October 21, 2014
There is danger in dreaming. But there is even more danger in waking up.

Blue Sargent has found things. For the first time in her life, she has friends she can trust, a group to which she can belong. The Raven Boys have taken her in as one of their own. Their problems have become hers, and her problems have become theirs.

The trick with found things though, is how easily they can be lost.

Friends can betray.
Mothers can disappear.
Visions can mislead.
Certainties can unravel.


My teaser, from 16% in the egalley:
Blue and Ms. Shiftlet stared at each other. The paper rustled as it settled completely. The knocked-over computer speaker buzzed; one of its cables had been knocked ajar.

The temperature was slowly rising in the room again.

"What just happened?" Ms. Shiftlet asked.

Blue's pulse galloped.

Truthfully, she replied, "I have no idea."
Finally! I'm finally reading BL,LB! I wanted to the moment I was approved, but obligations and time got in the way. So far, it's awesome, just as is to be expected. :)
I'll be visiting around and visiting back, so leave me links to your teasers! :) Happy Tuesday!