I always do this, but I'm constantly coming across books I wanted to read (often quite desperately), even got pre-publication.... And then didn't get around to reading them. Yet, when I do read them, I
love
them and I'm upset that I didn't get to talk about them nearer to publication date. I've been catching up on a couple of series from authors I really like, and this keeps happening. I also have to dedicate some time to books I wish I could have been loving for longer, books by authors who quickly became favorites, even a genre I'm mad at myself for not starting to read sooner.
So, here are a few of my favorite books I got mad at myself for not reading ASAP:
The Books By Favorite Authors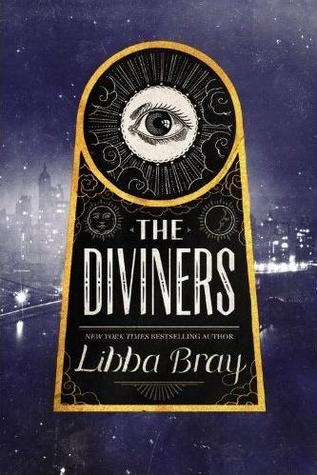 Shadowfell
by Juliet Marillier - Juliet Marillier is one of my favorite authors, and it's her first YA series (
Wildwood Dancing
and
Cybele's Secret
) that made me fall in love with her. Yet, it took me almost three years after publication to read it! Guess what--I loved it!
The Young Elites
by Marie Lu - I
just
finished this and it's fabulous. I think I expected a different kind of book, but what I got was so much better. Plus the series is done--and I'm totally binging it!
The Diviners
by Libba Bray - This is an intimidating book at 578 pages, but it's worth alllll that time. It's eerie, a little gruesome, a lot complicated, and totally awesome. This is one I might recommend waiting to read, in some ways, because there are only two out at this point, so you're stuck waiting a long time between books.
The Books I Was Dying For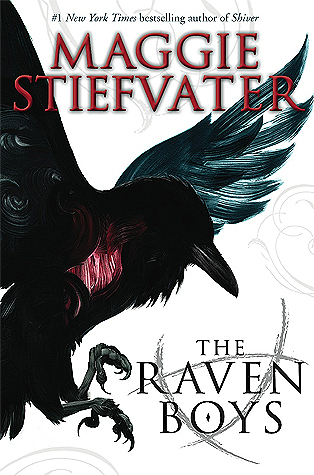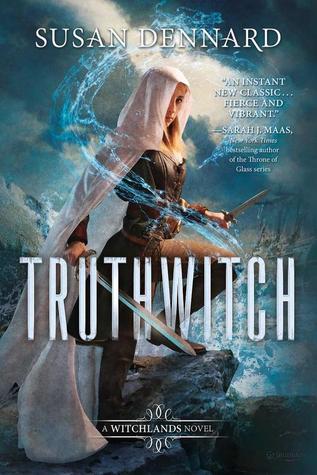 The Raven Boys
by Maggie Stiefvater - It's common in the YA blogging community to love this book, but I waited over a year from publication to read it! Lucky for me,
The Dream Thieves
was close at hand.
Truthwitch
by Susan Dennard - This is one I had long before it published, and I only
just
read it! Needless to say, Susan's world is fascinating, and one I can't wait to get back into.
An Ember in the Ashes
by Sabaa Tahir - I remember freaking out a little when I originally read the synopsis for this, and yet it's another I took over a year to read. Why? Hype certainly got to me, and this is one I think benefited from distance from the hype--I'd forgotten all that people said and went in with few expectations. And I loved it!
The Books I Was Late Hearing About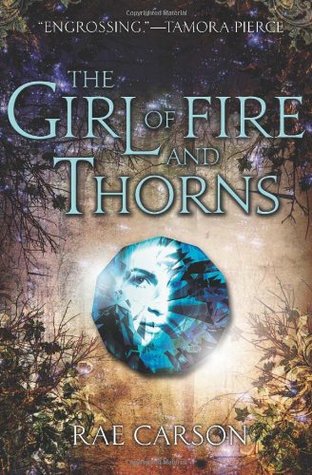 Daughter of the Forest
by Juliet Marillier - You've seen Juliet Marillier on this list already (I told you she was a favorite!), but this is the book that made me fall in love with her. This was published in 1999, however, and I didn't read it till 2009. That's 10 years I could have had this love in my life, and I'd never heard of her! What a sad thought.
The Dark Unwinding
by Sharon Cameron - I had some knowledge of this before I read it, but it wasn't till I read
Rook
and so adored it that I
had
to have more from Sharon Cameron.
The Girl of Fire and Thorns
by Rae Carson - This was another one that it was about a year after publication, but I only read this because I got a deal on the ebook ($1.99, I believe). Who knows how long it might have taken me to find Elisa, had it not been on sale? And now, of course, Rae is among my top YA authors (top 5, at least!)
The Genre I Didn't Know I'd Love
I have to close out this post with a bit dedicated to historical romance. Since it's only become my obsession in the last year, I've got a lot of catching up to do, and these are the books I'm upset I'd not gotten to read earlier (among a lot of others, for sure).
The Duke and I
by Julia Quinn - This could count for all of the Bridgerton books, but this is the one that made me fall in love with them. This family! They're the best and I'm upset I'm done with the series.
Devil in Winter
by Lisa Kleypas - This is arguably my favorite historical romance I've read so far. Evie and Sebastian! My lord, I love them. I like the series, but I'm obsessed with this book in particular.
Falling Into Bed With a Duke
by Lorraine Heath - This applies to Lorraine Heath in general. She has solidified herself as one of my favorite HR authors, and this is the first of her books I read.
So that's it! There surely are plenty more books I could include, but these are books that have stood out to me over time, books that I've treasured since reading.
Now tell me: what are some books you got mad at yourself for not reading sooner?