Stacking the Shelves is a weekly meme hosted by Tynga's Reviews where we get to share the books we've bought, been gifted, or received for review!
How was everybody's week? Mine's been good! :) I started a new class this week, and I adore my professor. He's hilarious, and it doesn't look like it'll be a hard class. Wins all around! Um, I came home to celebrate the fourth with my family, and we were boring (We've never been big on fireworks and things for some reason.) but we ate and watched movies and had a nice time. I'll be heading back to school this afternoon. I'm behind on comments again, but I'm planning on getting caught up once I'm back to school and unpacked, so be on the lookout for replies tonight! Anyways....
For review: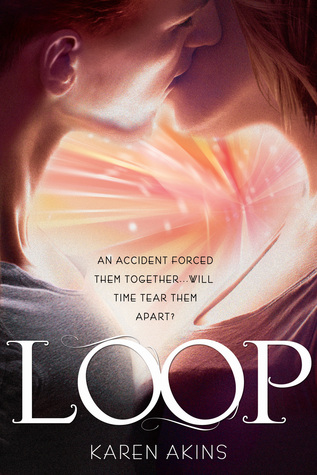 Loop
by Karen Akins
A big, big thanks to St. Martin's Griffin and Netgalley for this! :)
Won:
The Year of the Rat
by Clare Furniss
A lovely paperback copy from the even more lovely Mands at
The Bookish Manicurist
! :D
A recap of the week here on Paper Cuts:
Monday -
Review: The Stepsister's Tale by Tracy Barrett
Tuesday -
Teaser Tuesday: Unwept by Tracy and Laura Hickman
Wednesday -
Waiting on Wednesday: A Cold Legacy (The Madman's Daughter #3) by Megan Shepherd
Thursday -
Best of 2014... So Far
Friday -
Review: Midnight Thief by Livia Blackburne
Books I read this week:
Poison
by Bridget Zinn
Born of Deception (Born of Illusion #2)
by Teri Brown
Unwept
by Tracy and Laura Hickman
I'm currently reading:
Reboot
by Amy Tintera
So that's been my week! Just two books this week, thankfully. I really need the down weeks, since my TBR is becoming really intimidating. I'm really trying, but I can only read so fast! :D Have a lovely Sunday and a fabulous week!