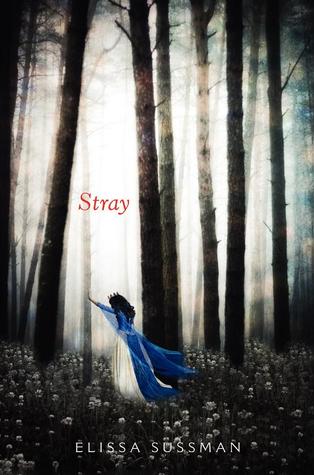 Release date:
October 7, 2014
Author info:
Website
|
Twitter
|
Facebook
Publisher:
Greenwillow
Pages:
384
Format:
Hardcover
Source:
Publisher provided for review
Buy the book:
Barnes & Noble
|
Amazon
|
The Book Depository
"I am grateful for my father, who keeps me good and sweet. I am grateful for my mother, who keeps her own heart guarded and safe. I am grateful for my adviser, who keeps me protected. I am grateful for the Path, which keeps me pure. Ever after."

Princess Aislynn has long dreamed about attending her Introduction Ball, about dancing with the handsome suitors her adviser has chosen for her, about meeting her true love and starting her happily ever after.

When the night of the ball finally arrives and Nerine Academy is awash with roses and royalty, Aislynn wants nothing more than to dance the night away, dutifully following the Path that has been laid out for her. She does not intend to stray.

But try as she might, Aislynn has never quite managed to control the magic that burns within her-magic brought on by wicked, terrible desires that threaten the Path she has vowed to take.

After all, it is wrong to want what you do not need. Isn't it?
The world Elissa Sussman has created in
Stray
is a fascinating and completely terrifying one. Only women are born with the ability to do magic, but their magic is seen as wicked, Commoners are bound by a lord and unable to do but the simplest of magic and the upper classes are forced to control themselves, with the threat of being Redirected--stripped of their title and forced to become a fairy godmother, essentially a slave--hanging over their heads should they lose control one too many times. Sounds like a fairy tale, huh? This reversal of fairy tale tropes is one of the things I liked best about
Stray
. What is often happy and simply magical is dark and forbidden; what is normally a happy ending is essentially a sentencing to a life of hiding.
I loved that we're treated to a story about Aislynn, who is Redirected to become a fairy godmother. Instead of the sweet, kindly women we've seen in movies, those who seem perfectly happy to help and very warm, fairy godmothers are nobility who have been forced to their status. Because they supposedly couldn't handle their magic and were in danger of straying off their Paths, they are essentially servants, their loving hearts taken away, and they become the property of a girl's adviser, subject to his whims. So, the side character who in fairy tales often pops in to save the princess and lead her off into a happily ever after is given the chance to have her own story. And Aislynn doesn't shy away. She wants to do what's expected of her, but she finds she can't, and as she comes to know more of the world outside of the bubble she lived in for most of her life, her ideas about what's good and evil are challenged.
The main problem with
Stray
for me was that I just couldn't connect well with Aislynn. I was always interested in the story, but I felt very few emotions for her. I felt very differently for side characters, Brigid and Ford especially. While I was disconnected from Aislynn, I didn't feel the same for the story itself or the world. I also found at times that the plot kind of skittered from place to place, not spending enough time in one spot at times to really hammer the moment home. There were also a few things that I didn't think were explained quite as well as they could have been--but that at least is something I imagine will be fixed in later books.
All in all, I quite liked
Stray
. If you're a big fan of fairy tales, as I am, reading this will be a treat to see how the classic elements can be flipped around and still make a story that feels magical.
About the author:
Elissa Sussman is a writer, a reader and a pumpkin pie eater.

Her debut novel, STRAY (Greenwillow Books/HarperCollins), is a YA fantasy about fairy godmothers, magic and food. She received her BA from Sarah Lawrence College and in a previous life managed animators and organized spreadsheets at some of the best animation studios in the world, including Nickelodeon, Disney, Dreamworks and Sony Imageworks. You can see her name in the credits of THE CROODS, HOTEL TRANSYLVANIA, THE PRINCESS AND THE FROG and TANGLED.

She currently lives in Los Angeles with her boyfriend and their rescue mutt, Basil.