Stacking the Shelves is a weekly meme hosted by Tynga's Reviews where we get to share the books we've bought, been gifted, or received for review!
How was everybody's week? Mine's been good! I'm getting busy, but that's okay, because I have moneyyyy. :D Also, this was kind of a banner week for books in the mail. I'm not sure that I've ever gotten this many in a single week. IT'S FANTASTIC. And fun, and a little overwhelming--I have to read them now!
For review:
Dream a Little Dream
by Kerstin Gier
The Ghosts of Heaven
by Marcus Sedgwick
The Queen of Bright and Shiny Things
by Ann Aguirre
Mortal Heart (His Fair Assassin #3)
by Robin LaFevers
Diamonds in the Rough (The Secret Diamond Sisters #2)
by Michelle Madow
Stray
by Elissa Sussman
The Fall
by Bethany Griffin
The Invisible (Brokenhearted #2)
by Amelia Kahaney
The Black Stars (The Planet Thieves #2)
by Dan Krokos
Dark Spies
by Matthew Dunn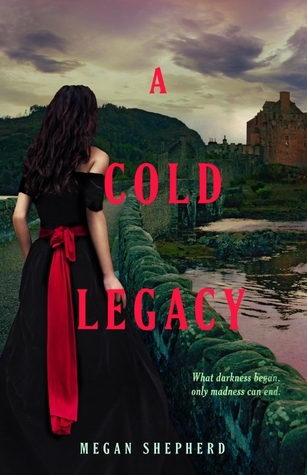 Death Marked (Death Sworn #2)
by Leah Cypess
A Cold Legacy (The Madman's Daughter #3)
by Megan Shepherd
A big, big thanks to Henry Holt and Co., Roaring Brook Press, Feiwel & Friends, Houghton-Mifflin Harcourt, Michelle Madow, HarperTeen, Balzer + Bray, Greenwillow, Tor Teen, William Morrow, and Edelweiss for all of these! :D
Gifted:
The Young Elites
by Marie Lu
My job wins for getting me awesome books. (Also, not a great picture, but I'm too lazy to retake it...)
A recap of the week here on Paper Cuts:
Monday -
Review: Rites of Passage by Joy N. Hensley
Tuesday -
Teaser Tuesday: A Little Something Different by Sandy Hall
Wednesday -
Waiting on Wednesday: The Fill-In Boyfriend by Kasie West
Thursday -
Review: A Little Something Different by Sandy Hall
Friday -
Let's Talk About... Email Subscriptions
Books I read this week:
Rites of Passage
by Joy N. Hensley
A Little Something Different
by Sandy Hall
I'm currently reading:
Illusions of Fate
by Kiersten White
So that's been my week! SO MANY BOOKS IN THE MAIL. I'm also behind on comments--I'm working on it! I have less time to do them than I have, so I'm working on them when I can. If I owe you some, they will come, I promise! :) Have a lovely Sunday and a fabulous week!