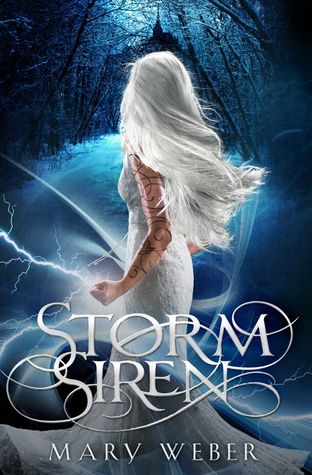 Release date:
August 19, 2014
Author info:
Website
|
Twitter
|
Facebook
Publisher:
Thomas Nelson
Pages:
320
Format:
Egalley
Source:
Publisher provided for review through Netgalley
Buy the book:
Barnes & Noble
|
Amazon
|
The Book Depository
"I raise my chin as the buyers stare. Yes. Look. You don't want me. Because, eventually, accidentally, I will destroy you."

In a world at war, a slave girl's lethal curse could become one kingdom's weapon of salvation. If the curse—and the girl—can be controlled.

As a slave in the war-weary kingdom of Faelen, seventeen-year-old Nym isn't merely devoid of rights, her Elemental kind are only born male and always killed at birth — meaning, she shouldn't even exist.

Standing on the auction block beneath smoke-drenched mountains, Nym faces her fifteenth sell. But when her hood is removed and her storm-summoning killing curse revealed, Nym is snatched up by a court advisor and given a choice: be trained as the weapon Faelen needs to win the war, or be killed.

Choosing the former, Nym is unleashed into a world of politics, bizarre parties, and rumors of an evil more sinister than she's being prepared to fight . . . not to mention the handsome trainer whose dark secrets lie behind a mysterious ability to calm every lightning strike she summons.

But what if she doesn't want to be the weapon they've all been waiting for?

Set in a beautifully eclectic world of suspicion, super abilities, and monsters, Storm Siren is a story of power. And whoever controls that power will win.
Storm Siren
is, without a doubt, an addicting read from page one. Beginning with a bang and virtually never letting up in excitement, I devoured the pages until I was left desperate for more at the ending.
Nymeria is powerful, yet broken, plagued by guilt for the lives her power to control the elements has claimed over the years. She believes she is only a danger to others, desperate to control a power she cannot understand. She has been sold and resold as a slave fourteen times, but her new owner offers her a chance to control her power, in exchange for helping to save her country--the country that has kept her enslaved and virtually wiped out Elementals. But once Nym begins working with Eogan, her trainer, she learns to exercise control over what she can do and finally see the beauty in her gift. It's through this hard work and the friendship she gains with Colin, who trains with her, and his sister that Nym grows exponentially. She is no longer the damaged girl who tattooed herself in guilt for those she killed, but instead becomes a true Elemental, confident in her abilities and willing to fight for those she's come to love. It's wonderful to see her wrestle with herself and whether or not she was born to do evil or if what seems evil to her can be used for good.
Eogan, Nym's trainer and love interest, is deeply fascinating in his own right. It's frustrating as we see him open up to her in small amounts, only to close back up again, but his eventual story is a surprise and adds a lot of depth to this character. Their relationship is lovely as well, because it's a balance all the way through. Nym also meets Colin and Breck, twins, who offer her friendship and love, no holds barred, and these relationships prove vital.
My only detraction (and it's small, really) is that the world-building, while definitely present and makes complete sense, is rather...sparse. I love a book that presents the world slowly, as you read, but I never felt a full picture. I got the information I needed to understand the moment, but the nuances I see in a lot of other fantasy novels weren't there. I was never confused, yet I'd liked to have seen more.
Storm Siren
is deeply engaging, beautifully written (seriously, some of those passages were exquisite), and rife with characters you'll miss as soon as you close the book. Many of the fantasy novels I've read this year have been technically good without even capturing my heart or sense of imagination--but that was far from the case here. It'll be a long, hard wait for book two.
About the author:
M. Christine Weber is a ridiculously uncoordinated girl plotting to take over make-believe worlds through books, handstands, and imaginary throwing knives. She lives on the breathtaking California coast with her three homeschooled children and an engineering husband who looks strikingly similar to Wolverine.

Her writing experience includes card copy for Hallmark, articles and short stories for newspapers and e-zines, and educational curriculum for a non-profit, although she can also type a mean grocery list when necessary. On her days off, you can find her penning book reviews or conducting silly interviews at mchristineweber.com amid drinking lattes and instructing her kids on the finer aspects of world domination.