Stacking the Shelves is a weekly meme hosted by Tynga's Reviews where we get to share the books we've bought, been gifted, or received for review!
How was everybody's week? Mine was awesome!! Vacation was lovely and over too soon, but I'm actually really happy to be home again, since I didn't spend but two days at home before heading off again. I'm also back to your normally scheduled blogging. :) If y'all didn't notice, I didn't post Thursday or Friday because I was DEVOURING Outlander and didn't want to have to force myself to read something for review, so I just eschewed posts. :) Anyway...
For review:
The Miniaturist
by Jessie Burton
I Shall Be Near to You
by Erin Landsay McCabe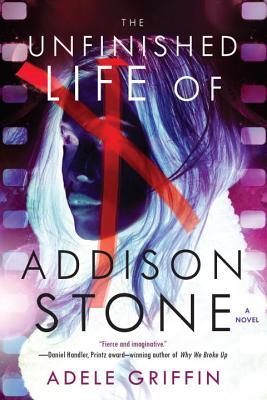 The Unfinished Life of Addison Stone
by Adele Griffin
I Want It That Way
by Ann Aguirre
A recap of the week here on Paper Cuts:
Monday -
Review: Mortal Danger by Ann Aguirre
Tuesday -
Teaser Tuesday: Gates of Thread and Stone by Lori M. Lee
Wednesday -
Waiting on Wednesday: A Little In Love by Susan E. Fletcher
Books I read this week:
Outlander
by Diana Gabaldon
All Lined Up
by Cora Carmack
I'm currently reading:
Splintered
by A.G. Howard
So that's been my week! I'm excited to start getting adult books for review, since I want to read more now that I'm out of school. I also adored Outlander--adored. I'm only sad because I don't know when I'm going to get a chance to pick up the next book! At least I have the show! :D Oh, and I'll be replying to comments tonight, so if you commented this past week, I'm on it! Have a lovely Sunday and a fabulous week!