Stacking the Shelves is a weekly meme hosted by Tynga's Reviews where we get to share the books we've bought, been gifted, or received for review!
How was everybody's week? Mine was good! While there has been little on the real job pursuit, I did interview with both places I applied to for in-the-meantime jobs (Barnes & Noble and The Disney Store!!) and both seemed to go well, so it looks like I won't be completely jobless for long. (I'll have money to buy books! WOO!) That's pretty much been all I've had going on. :)
For review:
Positive
by Paige Rawl, with Ali Benjamin
Surprise mail! I'm not huge on memoirs, but I'll definitely give this a try since it sounds really compelling. Alas, I can't find my camera or I'd have taken a picture. Sigh.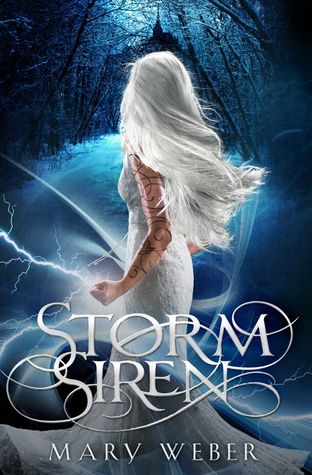 Storm Siren
by Mary Weber
The Edge of You
by Theresa DaLayne
A recap of the week here on Paper Cuts:
Monday -
Review: All Lined Up by Cora Carmack
Tuesday -
Teaser Tuesday: Trial By Fire by Josephine Angelini
Wednesday -
Waiting on Wednesday: The Boy Next Door by Katie Van Ark
Thursday -
Let's Talk About... The Dreaded Book Hangover
Friday -
Review: Gates of Thread and Stone by Lori M. Lee
Books I read this week:
Splintered
by A.G. Howard
Gates of Thread and Stone
by Lori M. Lee
I'm currently reading:
The Unfinished Life of Addison Stone
by Adele Griffin
So that's been my week! I'm book hangovering bad, but I think I'm almost over it. Once I get past Addison, I think I'll be good. Gosh, I hope so! Slugging through books is not normal and I do not like it. Speaking of Addison, y'all should definitely come back tomorrow, because the blog tour is stopping by and it's an unconventional post! Should be fun. :) Have a lovely Sunday and a fabulous week!