Stacking the Shelves is a weekly meme hosted by Tynga's Reviews where we get to share the books we've bought, been gifted, or received for review!
How was everybody's week? Mine's been...weird. We had some shocking news about a former teacher of mine come out, and it's just kind of thrown me off all week. It's one of those things that just kind of sits in the back of your mind and stews there. Otherwise, my week was good! I got the job at Barnes & Noble, so I did orientation and started training! Yay job! Yay money! Also, did I tell y'all I'm going to Disney World the day after Labor Day? Because I am!! It's been more than two years since my college program ended and I've been dying to go ever since. FINALLY! Anyways...
For review:
Cinder & Ella
by Kelly Oram
This sounds so cute, so I jumped at the opportunity to be on the blog tour in October! My stop is on Halloween! I can't wait to read it! :)
Library:
To Taste Temptation
by Elizabeth Hoyt
I want to try historical romance! Plus, that's my last name! And she lives in New Orleans, SO CLOSE.
Purchased: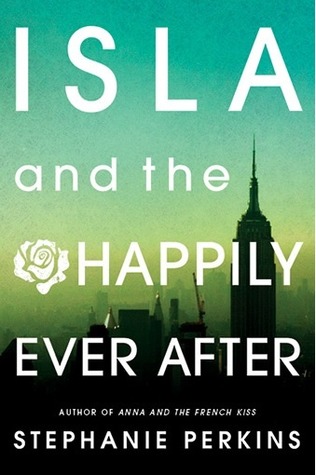 Isla and the Happily Ever After
by Stephanie Perkins
SQUEE! And the tote! It's now my bag for work. :) Also, my book is flawed--in a good way. There are two signed pages! Tee hee. (Alas, still can't find my camera...)
The Snake Charm
by Laura Lam
I LOVE Laura Lam's Micah Grey books and these stories are all set in the same world, so I snatched up the first one while it was free. I plan on buying the rest soon!
A recap of the week here on Paper Cuts:
Monday -
Blog Tour: The Unfinished Life of Addison Stone by Adele Griffin
Tuesday -
Teaser Tuesday: Storm Siren by Mary Weber
Wednesday -
Waiting on Wednesday: Sorceress (Spellcaster #3) by Claudia Gray
Thursday -
Review: I Want It That Way by Ann Aguirre
Friday -
Feelings Upon Finishing: Isla and the Happily Ever After by Stephanie Perkins
Saturday -
Seven Deadly Sins Tag
Books I read this week:
The Unfinished Life of Addison Stone
by Adele Griffin
I Want It That Way
by Ann Aguirre
Isla and the Happily Ever After
by Stephanie Perkins
I'm currently reading:
Storm Siren
by Mary Weber
So that's been my week! Odd mix of books, huh? :) I'm going to be exercising much restraint in not buying every book in existence at B&N--at least till I've gotten paid a couple of times... Have a lovely Sunday and a fabulous week!