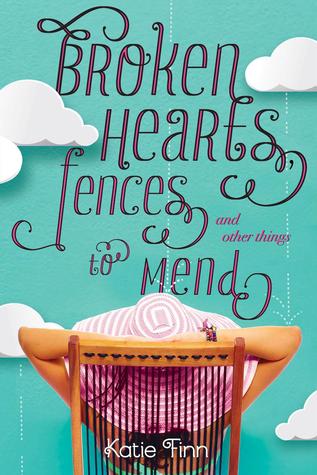 Release date:
May 13, 2014
Author info:
Website
|
Twitter
|
Facebook
Publisher:
Feiwel & Friends
Pages:
339
Format:
Egalley
Source:
Publisher provided through Netgalley
Buy the book:
Barnes & Noble
|
Amazon
|
The Book Depository
Summer, boys, and friendships gone sour. This new series has everything that perfect beach reads are made of!

Gemma just got dumped and is devastated. She finds herself back in the Hamptons for the summer—which puts her at risk of bumping into Hallie, her former best friend that she wronged five years earlier. Do people hold grudges that long?

When a small case of mistaken identity causes everyone, including Hallie and her dreamy brother Josh, to think she's someone else, Gemma decides to go along with it.

Gemma's plan is working (she's finding it hard to resist Josh), but she's finding herself in embarrassing situations (how could a bathing suit fall apart like that!?). Is it coincidence or is someone trying to expose her true identity? And how will Josh react if he finds out who she is?

Katie Finn hits all the right notes in this perfect beginning to a new summer series: A Broken Hearts & Revenge novel.
Based on the cover, title, and synopsis,
Broken Hearts, Fences, and Other Things to Mend
sounded like the perfect fun, summer beach read... But if that's what you're expecting, you will be disappointed. Instead, we get a story that, by the end, is like a teenage version of
Revenge
, that pulpy TV show that I avoid watching because it's not really the kind of thing I like. There's a certain appeal to this, but it's simply not what I expected coming in--and it's not even how the book feels at the beginning.
While an enjoyable enough read, with lots of cringe-worthy but mostly fun moments where Gemma's life careens into disaster, it's hard to really get into Gemma's situation. Her unexpected breakup with her boyfriend Teddy made me feel bad for her and root for her trip to the Hamptons to escape, but not long after she's telling all about how she destroyed her father's relationship with a woman he was involved with, along with that woman's career. How do we come back from that? You get that she was young and upset, and I was glad she was trying to make up for it somehow, but why would you ever think lying to those people you wronged was a good idea? Oh yes, I destroyed your life, but I'm going to make you like me as someone else, only to pull the rug out from under you by then telling you I'm actually that girl who ruined your mom's life a few years ago and expect you to think I'm a great person now. Sounds super effective. I found it hard to be on board with Gemma's plans, since they never exactly included telling anyone she was sorry for what she did, just manipulation.
I did like the romance. It was cream-filled doughnut sweet, and I'll definitely be rooting for it in the later books. (Because yes, this is a series. I was surprised too!) I also liked Gemma's relationship with Sophie, her best friend. I always love best friendships that are so ingrained in a person that they can't hide anything from their best friend, and that friendship seems integral to who they are, and this is totally the case with Gemma and Sophie.
Part of the twist at the ending is super predictable (I mean, you could call it just from reading the synopsis), but the other part did surprise me. While
Broken Hearts, Fences, and Other Things to Mend
wasn't what I was expecting, it's still an enjoyable, light, and quick read. Just know what you're getting into when you pick this up!
About the author:
Katie Finn grew up in Connecticut, in a town that looks an awful lot like Putnam. During high school, she was a total theater devotee (like Madison) and never dreamed she'd be a writer. But lots of Katie's high school misadventures have made it into her books…which just goes to show that you never know!

She currently lives in Los Angeles, California, in a house she wishes was a lot closer to the beach.