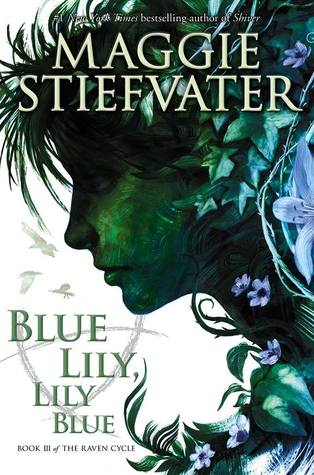 Release date:
October 21, 2014
Author info:
Website
|
Twitter
|
Facebook
Publisher:
Scholastic Press
Pages:
391
Format:
Egalley
Source:
Publisher provided through Netgalley
Buy the book:
Barnes & Noble
|
Amazon
|
The Book Depository
There is danger in dreaming. But there is even more danger in waking up.

Blue Sargent has found things. For the first time in her life, she has friends she can trust, a group to which she can belong. The Raven Boys have taken her in as one of their own. Their problems have become hers, and her problems have become theirs.

The trick with found things though, is how easily they can be lost.

Friends can betray.
Mothers can disappear.
Visions can mislead.
Certainties can unravel.
Ohhh, Maggie Stiefvater's books hurt so good. And even as we feel closer and closer to the end, the series is taking some awesome twists and turns, farther into the mythology of Glendower and Cabeswater, farther into the deep connection Blue, her family, and her raven boys have to the sleeping king. It's nothing but fantastic, too. While
Blue Lily, Lily Blue
may not be quite as wonderful as
The Dream Thieves
(that would have been just spectacular), it's still a great entry into one of my favorite series.
As I likely said in my reviews of the other books in this series, Maggie's writing style is so well suited to a story like this. She manages to make the mundane into something extraordinary. The book has an otherworldly feel, even in the least magical moments. In addition, she weaves a fantastical story--that of an ancient, sleeping king and one young man's search for him--into one of friendship and family so completely that the two could never been separate.
If you've read this far into the series, it's likely you're just as hooked as I am. We're left at the end of
Blue Lily, Lily Blue
with just as many questions as before, but we know those answers are coming. I know I also fear coming to the end, though, because the biggest questions--those of who will live and who will die--will soon be answered. And it's going to hurt.
Though
Blue Lily, Lily Blue
isn't quite the in-depth and revelatory character study that was
The Dream Thieves
, it moves the Raven Cycle to its tipping point. But, if you love this series, you'll love this book--it's that simple.
About the author:
All of Maggie Stiefvater's life decisions have been based around her inability to be gainfully employed. Talking to yourself, staring into space, and coming to work in your pajamas are frowned upon when you're a waitress, calligraphy instructor, or technical editor (all of which she's tried), but are highly prized traits in novelists and artists. She's made her living as one or the other since she was 22. She now lives an eccentric life in the middle of nowhere, Virginia with her charmingly straight-laced husband, two kids, two neurotic dogs, and a 1973 Camaro named Loki.