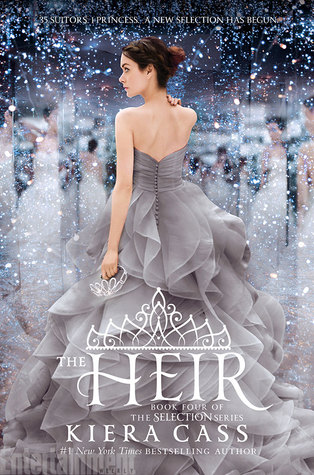 Title:
The Heir (The Selection #4)
Author:
Kiera Cass
Release date:
May 5, 2015
Twenty years ago, America Singer entered the Selection and won Prince Maxon's heart. Now the time has come for Princess Eadlyn to hold a Selection of her own. Eadlyn doesn't expect her Selection to be anything like her parents' fairy-tale love story. But as the competition begins, she may discover that finding her own happily ever after isn't as impossible as she always thought.
So, I have no shame in being excited for this. And how gorgeous is that cover? I hope it's SPARKLY.
So what are you guys waiting on this week? :)