Stacking the Shelves is a weekly meme hosted by Tynga's Reviews where we get to share the books we've bought, been gifted, or received for review!
How was everybody's week? Mine's been pretty great! Seriously, there's nothing exciting going on in my life. Isn't that sad? I mean, I'm pretty darn excited for Christmas, but that's me every year. :)
Purchased: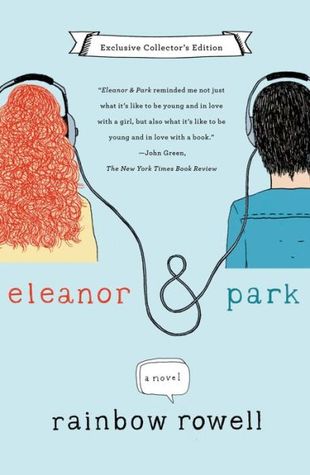 Love, Rosie
by Cecelia Ahern
I popped onto IMDB to watch the trailer for something else (can't remember now...) and they had the trailer for this on the home page. I watched it. It looked adorable. I bought the book the next day. So far, I like it! I can't see that the movie is going to be very loyal to the book, though...
Eleanor & Park
by Rainbow Rowell (signed!)
Looooved this, but I read it on my Nook, so I didn't have a physical copy. Then B&N came out with the collector's edition with the fan art, which I needed, but wasn't in a rush to get. THEN they had SIGNED copies of it as part of the Black Friday thing. I tried to resist--and did, for a while, at least--but the pretty called to me and I bought it this week.
A recap of the week here on Paper Cuts:
Monday -
Review: Persuasion, Captain Wentworth and Cracklin' Cornbread by Mary Jane Hathaway
Tuesday -
Teaser Tuesday: Princess of Thorns by Stacey Jay
Wednesday -
Waiting on Wednesday: To Hold the Bridge by Garth Nix
Friday -
Review: Top Ten Clues You're Clueless by Liz Czukas
Books I read this week:
This Shattered World (Starbound #2)
by Amie Kaufman & Meagan Spooner
I'm currently reading:
Love, Rosie
by Cecelia Ahern
So that's been my week! Working at Barnes & Noble might just be the death of me. I love it, but gosh I spend a lot of money there. My shelves sure do look pretty, though. :) Have a lovely Sunday and a fabulous week!