Stacking the Shelves is a weekly meme hosted by Tynga's Reviews where we get to share the books we've bought, been gifted, or received for review!
How was everybody's week? Mine's been good! :) Lots of working, but nothing else exiting going on, really. I'm pretty over the moon about my purchase of Neil Patrick Harris' signed book, which I was afraid would be out of stock, but it wasn't! :D I got a little too excited on Book Outlet this week, so hopefully there will be a lovely package's contents next week...
For review: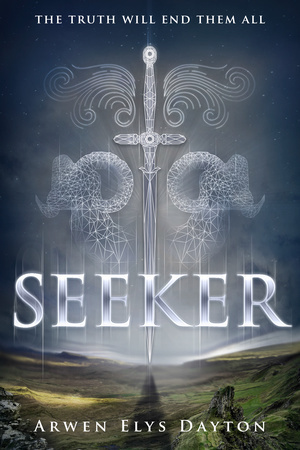 Seeker
by Arwen Elys Dayton
Thank you so much to Delacorte and Netgalley for this!
Purchased:
Neil Patrick Harris: Choose Your Own Autobiography
by Neil Patrick Harris (signed!)
Emma
by Jane Austen
A recap of the week here on Paper Cuts:
Monday -
Review: Blue Lily, Lily Blue (The Raven Cycle #3) by Maggie Stiefvater
Tuesday -
Teaser Tuesday: Top Ten Clues You're Clueless by Liz Czukas
Wednesday -
Waiting on Wednesday: The Nightmare Chardde (Arkwell Academy #3) by Mindee Arnett
Thursday -
Distractions - November
Friday -
Review: Mortal Heart (His Fair Assassin #3) by Robin LaFevers
Books I read this week:
The Cure for Dreaming
by Cat Winters
Top Ten Clues You're Clueless
by Liz Czukas
I'm currently reading:
This Shattered World (Starbound #2)
by Amie Kaufman & Meagan Spooner
So that's been my week! Not too thrilling. I got an urge to read some Jane Austen, so I grabbed a copy of Emma, the only book of hers I don't have. :) Have a lovely Sunday and a fabulous week!