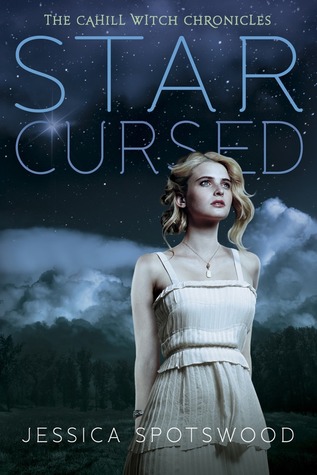 Release date: June 18, 2013
Author info: Website | Twitter | Facebook
Publisher: Putnam Juvenile
Pages: 384
Format: ARC
Source: Won
Buy the book: Barnes & Noble | Amazon | The Book Depository
Warning: As this is book two in a series, there will be spoilers for book one. Read at your own risk!
With the Brotherhood persecuting witches like never before, a divided Sisterhood desperately needs Cate to come into her Prophesied powers. And after Cate's friend Sachi is arrested for using magic, a war-thirsty Sister offers to help her find answers—if Cate is willing to endanger everyone she loves.



Cate doesn't want to be a weapon, and she doesn't want to involve her friends and Finn in the Sisterhood's schemes. But when Maura and Tess join the Sisterhood, Maura makes it clear that she'll do whatever it takes to lead the witches to victory. Even if it means sacrifices. Even if it means overthrowing Cate. Even if it means all-out war.

In the highly anticipated sequel to Born Wicked, the Cahill Witch Chronicles continue Cate, Maura and Tess's quest to find love, protect family, and explore their magic against all odds in an alternate history of New England.
For once in my life, I'm thanking my stars I didn't read a book sooner! That ending, y'all, that ending. I'd heard about it and heard about it, but THAT was not what I expected! Though I never wrote a review (probably out of laziness, for I am a lazy soul) for Born Wicked, it was one of my favorite books of 2012. I loved the alternate history and the strong relationship between Cate and her sisters (also, the sickeningly gorgeous cover that they up and redesigned--probably the most egregious case of cover redesign I know of). I waited impatiently for Star Cursed to come out and had a copy in my hands by release day, yet I didn't read it until now, over a year later. Why? Honestly, no real reason. It's worked out well for me, though, because Sisters' Fate is out in the world and I'll be buying it as soon as I can. Anyways...
A lot has changed since the beginning of Born Wicked. Cate has given up the promise of her future with Finn to save her sisters, agreeing to join the Sisterhood and moving to New London. With the Brotherhood becoming more and more of a threat and a seer making troubling predictions about the prophesied witch who will save her kind, Cate is under intense pressure, trying to reconcile herself to a future she didn't want and responsibilities she didn't ask for. When the danger at home becomes too much, Maura and Tess join Cate in New London, and Maura immediately begins her campaign to prove herself to be the prophesied witch. As tensions mount in the city between the Brotherhood and the people, the Sisterhood is at odds as to how to stop the threat and take control--but their time to make a decision is running short, for every day is one day closer to the prophesied death of one of the Cahill sisters.
Star Cursed deals heavily with the idea that the education and freedom of women are threats to order and to safety. Time and time again, the Brotherhood restricts the freedoms of women, and while obviously the characters are against this, I think Jessica Spotswood does a great job making it clear it's not a battle of the sexes, for there are several good and just male characters just as there are clearly female characters who harbor ill will, showing the value of the education her characters have been given, and reinforcing all of this through action, rather than words.
The plot on this one, while not filled with too many bangs and huge bits of action (though there certainly are enough to keep you satisfied), moves along at a brisk pace and is filled with a sense of foreboding, because there are events hanging over the heads of our characters and you just know their clock is ticking. The ending sequence, though, is fast-paced and thrilling, and, gosh, it ends with a heart-breaking bang. Seriously, I'm so lucky I can head to the bookstore and get Sisters' Fate instead of waiting more than a year for it, because that just might have killed me.
I readily admit I'm a bit picky when it comes to books about witches. Often they come across as cheesy, but the Cahill Witch Chronicles absolutely cannot be counted among that number. Their alternate history setting is familiar yet still individual and different, and the characters' struggles of forging their own way in a world that is set on forcing their hands is universal and real. There are moments of sisterly love, sisterly strife, triumph, heartbreak, swooning, and joy--often within a couple of pages of one another.

About the author:
Jessica Spotswood is a full time author who lives in Washington, DC with her husband Stephen and a very cuddly

cat named Monkey.