Alrighty! Let's get down to business (to defeat the Huns)! Going on two weeks ago (not quite, but it was getting there), the wonderful
Sabrina at I Heart YA Fiction
tagged me to do the TBR Tag, which was created by
Rachel at A Perfection Called Books
and
Dana at Dana Square
. Now, it is my turn to tell you all a little bit about my TBR pile! (Which is massive and completely intimidating.)
How do I keep track of my TBR pile?
Well, really, there is no keeping track. Somehow I seem to remember just about every book I have a copy of, but there's no telling how many there are. When it comes to review copies, I have a Google doc with every egalley I have for review (it's terrifyingly long), and I keep track of ALL review copies, digital or print, in my monthly spreadsheet for the blog. I also make sure to keep every physical book I have for review on their own shelf on my bookshelf and only keep review copies downloaded on my Kindle app. (I try for guilt as much as possible.) As for stuff I buy or just want to read, it all ends up on my to be read shelf on Goodreads, to lounge about waiting for attention.
Is my TBR mostly print or ebooks?
That's a good question! It's almost certainly most ebooks at this point. Between buying Kindle deals (I just can't help myself!) and egalleys, there are several hundred books on my Kindle app, just staring at me, waiting to be read. I've got a lot of print ones too, and it may be close, but it's gotta be ebooks.
How do I determine which book from my TBR to read next?
First and foremost, I force myself to keep a 3-to-1 ratio of review to fun books. I have to read 3 review books for every 1 non-review book. This gets sad sometimes when I buy something awesome and can't pick it up because I just read a fun book, but making this rule for myself has really helped me get better about my review copies. In terms of picking the review books, I try to go according to release date, though sometimes a later release will get read first because I'm just so excited about it. In terms of fun books, it's just what I want to read. I'm a mood reader, so I pick what sounds good to me at the time.
A book that's been on my TBR list the longest: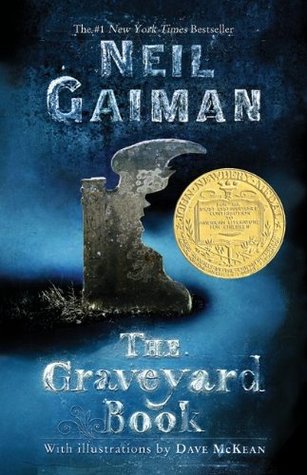 Dragonhaven
by Robin Mckinley
Oh, just a book by one of my top 3 favorite authors ever and I've still not read it (though, the same can be said for her 2 latest releases as well...) It's not like I don't own it.
The Graveyard Book
by Neil Gaiman
Another author I love, another book that's been lounging on the TBR since before it came out. Shame on me.
A book that I recently added to my TBR pile:
Lark Rising
by Sandra Waugh
I only JUST heard about this one, which came out this week, and it's blurbed by Juliet Marillier--another of my top 3 favorite authors ever! Must. Have.
A book on my TBR strictly because of its beautiful cover:
Empire of Shadows (Bhinian Empire #2)
by Miriam Forster
This isn't because of dislike or anything, but because I haven't actually read the first book, yet I fell in love with the cover of this one--which made me want to read the first book. The colors, the colors, the colors, y'all!
A book on my TBR that I NEVER plan on actually reading:
Of Neptune (The Syrena Legacy #3)
by Anna Banks
This series and I never fully got along. The first book was okay, the second completely unmemorable, and I just never was very interested in this one. I did pick it up at the bookstore and read the ending, though, just to see. :)
An unpublished book on my TBR that I'm excited for: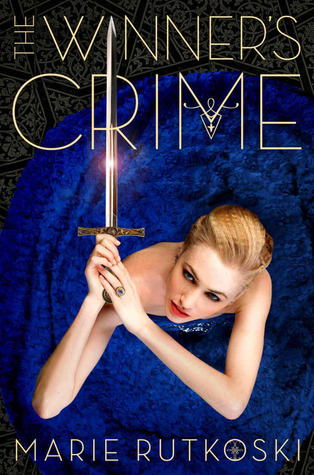 The Winner's Crime (The Winner's Trilogy #2)
by Marie Rutkoski
This isn't an excuse to put that gorgeous cover on my blog, not at all... Is it March yet?
A book on my TBR that basically everyone has read except for me: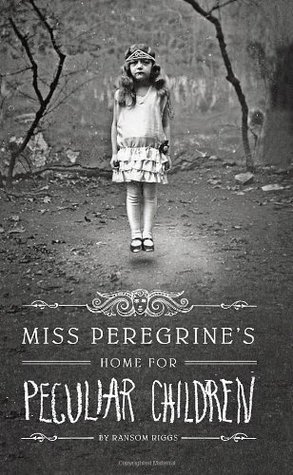 Miss Peregrine's Home for Peculiar Children
by Ransom Riggs
Everybody's read that, right? I know I should, and I have no excuse.
A book on my TBR that everyone recommends to me:
Angelfall
by Susan Ee
Raves for this across the board--I'll get there!
A book on my TBR that I'm dying to read: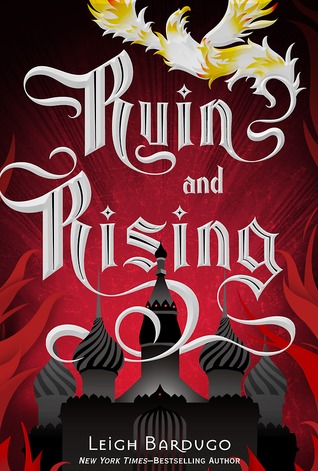 Ruin & Rising (The Grisha #3)
by Leigh Bardugo
I know. I KNOW.
The number of books on my Goodreads TBR shelf:
1,130. That's honestly not as bad as I thought it was! GO ME!
And that's it! Thank you so much to Sabrina for tagging me! It was a lot of fun scrolling through my TBR to find books--some of which I hadn't thought about in ages. Now I need to read some of these... As for tagging, like I always do, I'm tagging anyone who wants to participate! If you do so or if you've done this tag previously, please let me know. I'd love to check them out! :)