Stacking the Shelves is a weekly meme hosted by Tynga's Reviews where we get to share the books we've bought, been gifted, or received for review!
How was everybody's week? Mine's been fine! Really uneventful, actually. Like, nothing super interesting happened this week. I worked?
For review: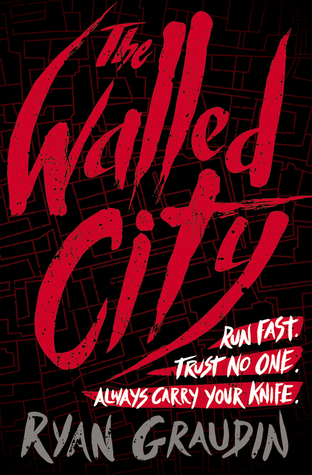 The Walled City
by Ryan Graudin
Thank you, thank you to Little Brown and Netgalley for this! :D
Won:
Boneseeker
by Brynn Chapman
From the lovely Cyn at
Bookmunchies
! Thank youuu Cyn!
Gifted:
Black Ice
by Becca Fitzpatrick
You know it's a good day when you get off your shift, walk into the break room, and there's a stack of books with a note telling you that they're free, courtesy of the regional Barnes & Noble office. :D (There were also free cookies.)
A recap of the week here on Paper Cuts:
Monday -
Review: Poisoned Apples by Christine Heppermann
Tuesday -
Teaser Tuesday: Afterworlds by Scott Westerfeld
Wednesday -
Waiting on Wednesday: Valiant by Sarah McGuire
Friday -
Review: Heir of Fire (Throne of Glass #3) by Sarah J. Maas
Saturday -
The GIF Book Tag
and
The TBR Tag
Books I read this week:
Heir of Fire (Throne of Glass #3)
by Sarah J. Maas
I'm currently reading:
Rites of Passage
by Joy N. Hensley
So that's been my week! See? Boringggg. I am writing this post earlier than normal because I have to go into work at 9 pm tonight (Saturday) to do a big thing. (Arendelle will be in my Disney Store tomorrow, if you catch my drift.) That's kind of the only thing happening this week for me. I'll try to be more exciting next week! :) Have a lovely Sunday and a fabulous week!