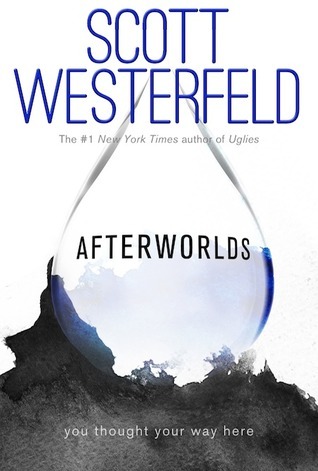 Title:
Afterworlds
Author:
Scott Westerfeld
Release date:
September 23, 2014
Darcy Patel has put college and everything else on hold to publish her teen novel, Afterworlds. Arriving in New York with no apartment or friends she wonders whether she's made the right decision until she falls in with a crowd of other seasoned and fledgling writers who take her under their wings…

Told in alternating chapters is Darcy's novel, a suspenseful thriller about Lizzie, a teen who slips into the 'Afterworld' to survive a terrorist attack. But the Afterworld is a place between the living and the dead and as Lizzie drifts between our world and that of the Afterworld, she discovers that many unsolved - and terrifying - stories need to be reconciled. And when a new threat resurfaces, Lizzie learns her special gifts may not be enough to protect those she loves and cares about most.




My teaser, from 23% in the egalley:
I shook my head. My heart was thumping in my chest, and without Mindy pressed against me, the world began to shift again. "I won't let him touch you." The gray was fading from the room. "Promise?"

"I promise."

She smiled, which squeezed a single tear from her eye. I reached out, still enough of me on the flipside that I could feel it for a moment, wet against my fingertip.

I brushed her tear away, and then we were in different worlds again.
Happy release day to
Afterworlds
! I have really liked everything I've read from Scott Westerfeld (which is a lot, actually), and the concept of this one is so cool, so I'm excited to pick this up soon. :D
I'll be visiting around and visiting back, so leave me links to your teasers! :) Happy Tuesday!